Breast cancer re-excision rates remain a major priority
Nearly 1 in 4 breast cancer patients in North America undergoing breast conserving surgery (called a lumpectomy) will require a re-excision (second surgery) to remove residual tumor that was not resected during the initial procedure.1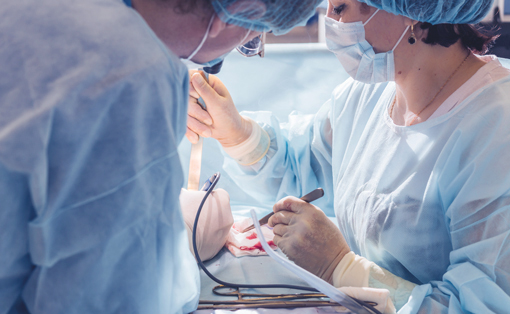 ---
Clinical challenge to identify positive surgical margins during initial procedure
Currently, surgeons use conventional techniques such as palpation and naked eye visualization of the surgical cavity to judge the adequacy of the resection. However, the naked eye cannot detect small areas of tumor that may be left behind and some patients must return for additional surgeries to ensure all of the cancer is removed.
Re-excision (second surgery) is expensive, exposes patients to additional risks, and may lead to suboptimal aesthetics. An intraoperative imaging technology that can help surgeons visualize residual tumor during the initial procedure could have significant clinical impact in reducing re-excision rates while preserving maximal cosmetic outcomes for patients.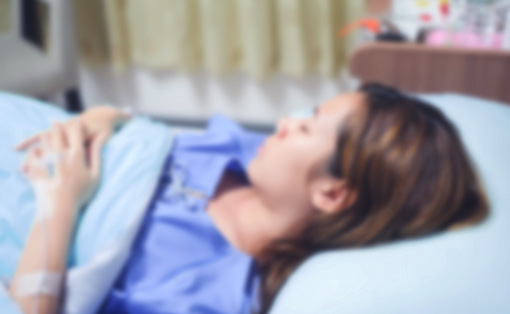 MolecuLight's technology can solve this problem
MolecuLight is developing a handheld fluorescence imaging device to be used in combination with a safe tumor-localizing prodrug (aminolevulinic acid, ALA) for high resolution margin assessment of the surgical cavity and resected specimens as well as real-time fluorescence image-guided resection of breast cancer. With this technology, surgeons may be able to "see" previously invisible tumor cells and remove them in a targeted manner during the initial surgery. In this way, MolecuLight's vision is to reduce the unacceptably high re-excision rates in breast cancer globally.
---
Clinical studies
Ongoing 2014-2018 (ClinicalTrials.gov Identifier: NCT01837225): ALA-induced fluorescence imaging of breast cancers using the handheld PRODIGI Imaging Device
Phase II randomized clinical trial completed at the Princess Margaret Cancer Centre (Toronto, ON, Canada). Pilot study intended to evaluate the clinical safety, feasibility, and potential improvement in the detection of positive surgical margins compared to standard of care methods. Completion of trial and publication of results is pending.
Anticipated 2018-2023:
A Pan-Canadian multicenter Phase III (pivotal) randomized clinical trial is pending, funded in part by substantial support from the Canadian Institutes for Health Research. The "FIGHT" Phase III RCT will take 5 years to complete, involves 16 breast cancer academic and community surgeons across 6 provinces and involves nearly 800 breast cancer patients. The FIGHT RCT is directed by Dr. Ralph DaCosta, Chief Scientific Officer, MolecuLight and Scientist at Princess Margaret Cancer Center. The goal of the trial is to determine the effect on re-excision rates of ALA-induced fluorescence-imaging vs. standard clinical practice during the initial surgery. FIGHT also includes a comprehensive quality of life and health economic evaluation comparison.
FIGHT Phase III clinical trial sites
Note: MolecuLight's surgical oncology technology is in development and not commercially available in any jurisdiction.