TORONTO, CANADA.  MolecuLight, a global leader in fluorescence image-guidance solutions, is pleased to announce the appointment of industry veteran Anil Amlani as Chief Executive Officer effective September 29, 2017.
William Wignall, Chairman of the Board at MolecuLight, commented, "The Board is delighted to welcome Anil as MolecuLight's new CEO. Anil has a strong track record in commercializing innovative medical device technologies and the board is confident that he will ensure MolecuLight delivers significant benefit to patients, healthcare providers and shareholders."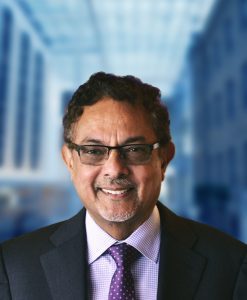 Mr. Amlani brings to MolecuLight extensive experience in the medical device and communication technology industries including roles as CEO, COO, and CFO. His career includes revenue and profitability growth, strategy, acquisitions, restructuring, operational efficiencies, global expansions, new product introductions, and completion of over $500M in financing. In addition, Anil has led or been a key executive in three significant exits – Cancom/StarChoice to Shaw ($675M), VisualSonics (US $67.9M) to SonoSite, and SonoSite to Fujifilm (US $995M).
"I am privileged to be joining MolecuLight at such an exciting and important stage of its evolution," stated Mr. Amlani. "MolecuLight's platform technology is truly innovative and its potential applications represent a compelling growth opportunity in wound care, oncology, home care, food safety, veterinary applications, and cosmetics. I look forward to working with the talented group of MolecuLight employees, leadership team and Board of Directors, as we continue to demonstrate the breadth of capabilities of our fluorescence imaging platform."
"Anil is unique in his ability to translate vision and strategy into world-class execution and bring together teams to drive results," says Ralph DaCosta, MolecuLight Founder, CSO and Director.  "He has an incredible ability to inspire, energize and connect with employees, partners, and customers. Anil's execution track record is exactly what MolecuLight needs."
About MolecuLight
MolecuLight Inc. is a privately owned, Canadian medical imaging company with applications in multiple areas from its platform technology. Its current product in wound care delivers a real-time fluorescence image-guidance solution that provide clinicians with new information about wound bacterial burden and wound size to assist clinicians in making improved diagnostic and treatment decisions.  MolecuLight's product roadmap includes applications in oncology.
The MolecuLight i:X is currently CE Marked and approved by Health Canada and is available in the European Union and Canada.  The device is not yet approved in the USA.
Media contact:
Catherine Theodoropoulos
VP Marketing & Product Strategy
catherinet@moleculight.com